Give your home a timeless look with the addition of a stone chimney.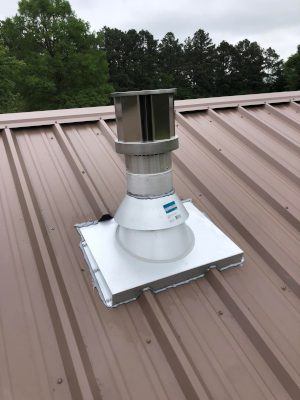 When it comes to cozy, picturesque homes, few architectural elements are as iconic and timeless as stone chimneys. Not only are they functional and essential for ventilation, but they also add a touch of rustic beauty to any home. At Hunt Stone & Fireplace, our team has been building stone structures for homes in the Huntington, Texas area for more than 20 years. We can help you add enhance your house with a stone chimney, fireplace, or fire pit, giving your property more comfort and beauty.
The natural colors and textures of stone chimneys can complement a wide range of home styles, whether you want a rustic cabin aesthetic or a more modern style. In addition, since stone is highly resilient and an excellent insulator, stone chimneys are great for homeowners who want something that will last for decades.
While you might think that stone chimneys are only for historical or older homes, our team designs many chimneys for newer properties. Blending traditional and modern styles can give properties a timeless look that is hard to beat. If you choose to talk with our team about your stone chimney options, you'll quickly realize that there are far more choices than you initially assumed. Plus, thanks to the unique textures, colors, and shapes of natural stones, you can rest assured that your project will be one of a kind.
If you're curious about any of our stone products or our other fireplace options, we encourage you to contact our team today.