Bring a touch of natural elegance to your home with beautiful, durable stone products like fireplaces, chimneys, and more.
The right stone products can bring texture, character, and style to any room or area in your home, but finding the perfect fit for your unique taste and design style can be challenging. At Hunt Stone & Fireplace, we carry an exceptional selection of stone products for our clients to choose from, so no matter what your preference in décor is, you're sure to find something you'll love when you visit us.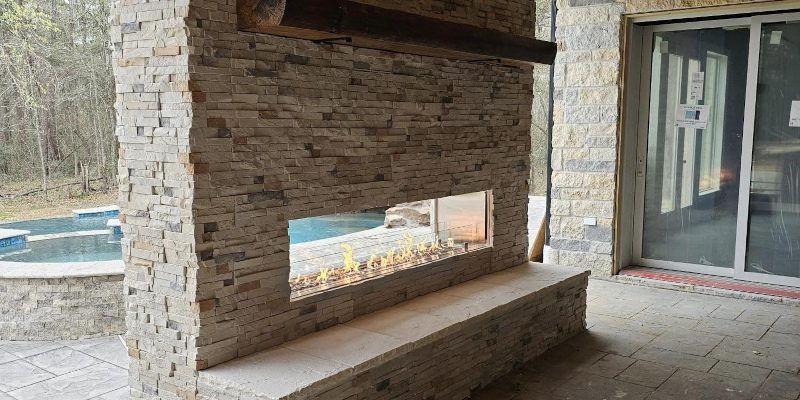 In our retail area, you'll be able to peruse a range of stone products, including options for:
Stone Chimneys – Chimneys are necessary to vent out excess hot air, smoke, and other fumes from your fireplace. You can find attractive and practical options that complement the style of your fireplace and your home's architecture.
Stone Veneer – Add a touch of class or a rustic vibe to any indoor or outdoor area with an attractive stone veneer that's a fraction of the weight of complete stone walls or accents.
Stone Walls – If you want a wall that's durable while adding texture and character to your home, going with stone is a great option. A complete stone wall can be fully load-bearing, unlike stone veneer, which is for decorative purposes only.
You'll also find that we carry a number of options for the specific type of stone, including cobblestone, fieldstone, ledgestone, and man-made or manufactured stone products options as well.
If you live in or around the Huntington, Texas area, you can turn to us for all your home stone products needs. Contact our team today to learn more.
Similar Services We Offer: