We can get your fireplace running again.
A fireplace can be the heart of any home and provide a cozy way to keep your space warm. However, there may come a time when you need fireplace repair services to continue enjoying it. When that happens, it's good to know who to call. Here at Hunt Stone & Fireplace, we offer convenient fireplace repair services for homeowners throughout the Huntington, Texas area. We have been in this industry for over 20 years, and we have the expertise and tools required to get your gas fireplace up and running safely once more.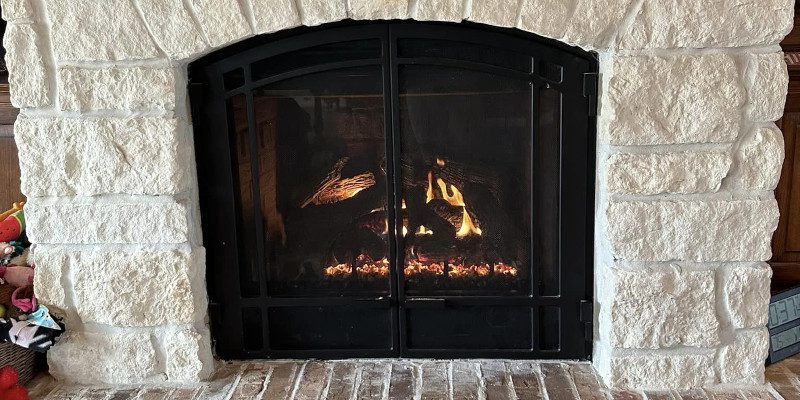 Many homeowners choose gas fireplaces because they are easy to operate and don't require any cleaning. However, even the best types of fireplaces can require repairs from time to time. For instance, if your fireplace won't light or takes a long time to light, there may be an issue with your pilot light, thermocouple, or ignition system. Additionally, clogged burners, gas supply issues, and thermocouple problems might cause uneven or tiny flames that can ruin your fireplace's appearance and heating performance.
We also encourage you to schedule a fireplace repair if you notice unusual odors. These odors may be due to a gas leak, but they can also occur if burner parts have become too dirty or if there is a blockage in your ventilation. Finally, soot or carbon on the glass, logs, or burners can reduce fireplace performance and pose safety issues.
You and your family can continue to enjoy your gas fireplace for years to come when you have the right fireplace repair team on your side. Contact our team today to learn more about the services we can provide throughout the Huntington area.