Come find out how we can help you take your outdoor kitchen to the next level.
If you're looking for a way to get more out of the outdoor areas at your Huntington, Texas home, an outdoor kitchen might be just the thing you need. Outdoor kitchens are not only a practical asset for your home, allowing you to entertain guests and enjoy preparing meals outside; they're also an excellent financial investment that adds value to your home.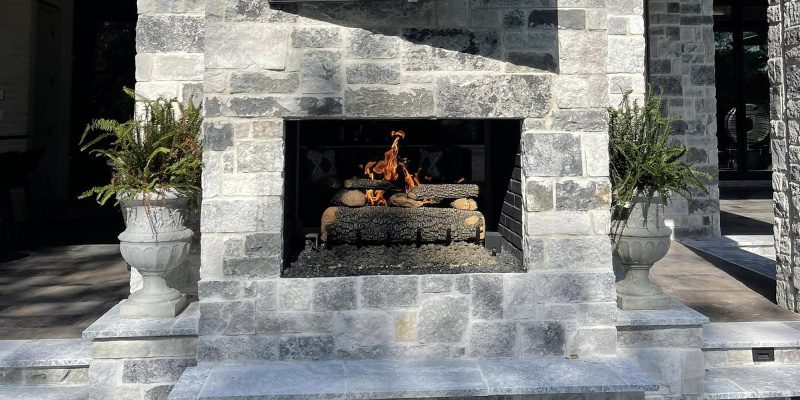 At Hunt Stone & Fireplace, we help customers design and build beautiful outdoor kitchens that they'll be able to use and enjoy while they live in their homes and make a solid return on the investment when it's time to move on.
You might be thinking, "What does a company that specializes in fireplaces and stone additions know about outdoor kitchens?" Our experience with fireplace installation and maintenance and stonework actually lends itself very nicely to helping our clients with their outdoor kitchens. We have extensive experience working with customers to create beautiful stone additions to their homes, both inside and out, and the inclusion of outdoor kitchen work in our list of services was a natural result of that experience, since stone is a prominent building material in outdoor kitchens.
Our team can help you create an outdoor kitchen that's actually enjoyable to use, and we have all the high-quality outdoor kitchen appliances you need to whip up an excellent meal, whether it's for an intimate dinner with loved ones or a large gathering of friends and family. If you're ready to elevate your outdoor area, contact our team to learn more about outdoor kitchens and how we can help you create the perfect one for your home.

Similar Services We Offer: