A fireplace gas insert can make your home more efficient.
Few things can beat the warmth and charm of a fireplace when it comes to making your Huntington, Texas home feel cozy and inviting. However, traditional wood-burning can be hard to clean and maintain, especially when you already have a lot on your plate. This is where fireplace gas inserts can come in handy.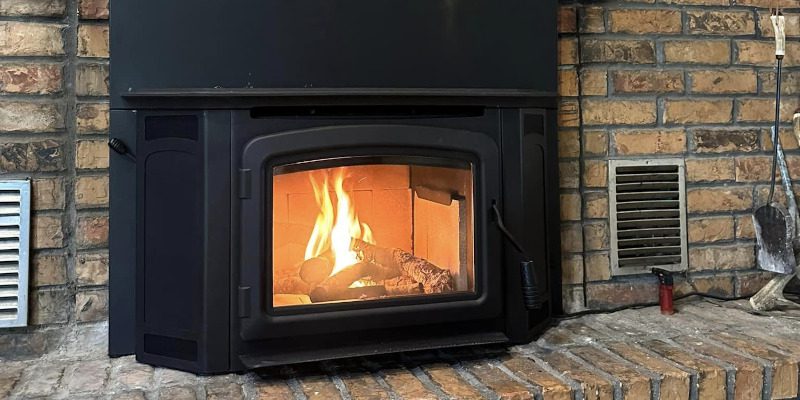 Fireplace gas inserts are modern options that can give you the warmth you crave with ease. At Hunt Stone & Fireplace, our team can assist you with fireplace gas inserts, as well as many other fireplace needs.
Fireplace gas inserts are not only convenient, but they use minimal energy. Plus, they burn natural gas or propane efficiently and cleanly, giving off a steady and adjustable amount of heat. This means you can easily keep your living area warm without worrying about losing heat. Modern gas fireplace inserts are also made with safety features like sensors that turn them off when the oxygen level drops. This makes them a safe and effective way to heat your home. Not only that, but gas fireplace inserts won't affect your indoor air quality. This is critical for family members who might have allergies or respiratory issues, and it means that everyone can enjoy relaxing around the fireplace while breathing easily.
Our team can help you understand your fireplace gas inserts and fireplace options. There are many different types, finishes, and sizes, so you can find one that fits your home's style perfectly, whether your home is classic and rustic or sleek and modern. We can also review your options regarding built-in safety features, like thermal monitors and remote controls, so you can enjoy the warmth and atmosphere of a fire with ease.
If you're thinking about adding a new fireplace or upgrading the one you already have in the Huntington area, a gas insert could make your living space warmer and more effective. Contact our team today to learn more.