Our team can help you find the right fireplace for your home.
Indoor fireplaces are warm, inviting, and cozy additions that can enhance any Huntington, Texas home. They have a special charm that makes any room feel comfortable and relaxing. At Hunt Stone & Fireplace, we offer a wide selection of indoor fireplaces to choose from, allowing you to find the one that complements your home best.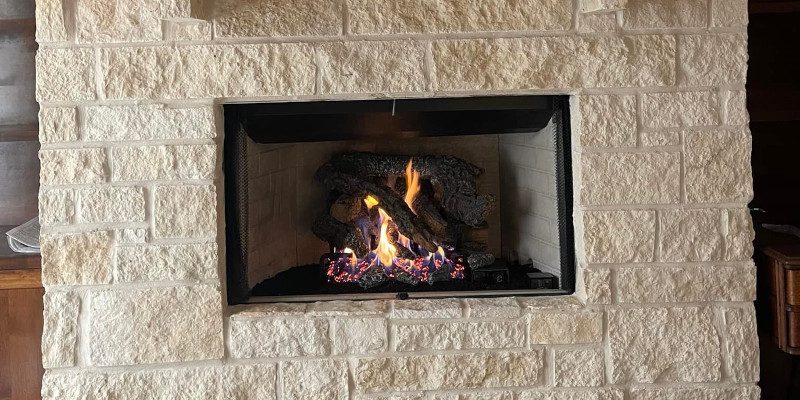 Choosing the kind of fireplace you want is the first step. Traditional wood-burning fireplaces, gas fireplaces, and electric fireplaces are all options that our team offers. Each type of fireplace has its own benefits and drawbacks. For instance, wood-burning fireplaces provide a real, crackling fire, but they require extra maintenance. On the other hand, electric fireplaces are easy to operate, but gas fireplaces might be more convenient for some homeowners.
With indoor fireplaces, safety and adequate ventilation are crucial. For smoke and fumes to escape from a traditional wood-burning fireplace, you need a chimney. To release exhaust gases, gas fireplaces often need a vent or direct vent system. Knowing what options you have for ventilation is essential when deciding what type of fireplace to purchase.
Placing your fireplace is another decision you'll need to make. It's important to think about the location in terms of functionality, appearance, and heat dispersion. Also, it's critical to take the structural requirements into consideration. Fortunately, you can rely on our skilled team to choose good locations for both placement and ventilation, and we'll ensure your fireplace looks and works as it should.
Indoor fireplaces require more thought and planning than you may have initially assumed, but we're always here to help. Our team can support you through every step, ensuring that you'll have a safe and cozy home for many years to come. Contact us today to check out our indoor fireplaces or to start planning your own fireplace.